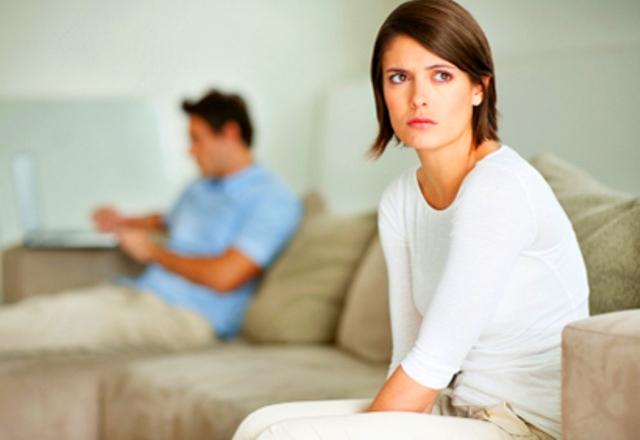 I started talking to this guy last November. We decided that we would continue to get to know each other. I waited the 90 days as Steve Harvey said and then took it to the next level. He was very respectful to this. Well, as we continued to hang out. It seemed to be nothing but sex,sex,sex. (months still passing since Nov) I asked could we make time for other things. He keep saying that his schedule was so busy he didn't have time for a lot of things. He would say wait until the after graduation, or the summer; well both of those past still no date or nothing. He still had the same excuse time and work. I got tired and cut off the sex because it looked like a friend with benefit package and I didn't want that again. I told him that in the beginning of getting to know each other. As we continued to hang out he would ask about this girl who I know. Do I know her? Do we hang out? Are we close? Is she dating someone? Then, he started pulling away from me and acting funny. I questioned him about it. He took it back to work and his two jobs again. He was tired and only had time for sleep. I continued to be patience and waited on him. But one night, I overheard the young lady say one night as we were hanging out that they were hanging out. I was so hurt and disappointed. I Prayed about it before I exploded and regretted something I said. Finally, I told him what I knew. I broke it down and told him how he made me feel intimately how he did not satisfy because of the way he touched me. He didn't make me feel like he really wanted to be with me intimately. I know I may have crushed his manhood and that is not what I was trying to do. I did mention the girls name. I told him that he can be with whomever he wanted to be with but don't crush my heart and feeling doing it. He went off and told me he always told me he could only be my friend, I need to find what I am looking for, I need to find someone who can satisfy me, he told me he did not have lot of time to be with anyone, he was only with me to be friend and that's it (I need to leave him alone). I really liked him a lot. I may have been a fool because of what I put up with from Nov-Sept(no date or nothing else). Was he stringing me along? I didn't see it. Please tell me what I did wrong? What I am doing wrong when it comes to men? Do I put my heart on the line too soon? Am I too trusting, patient, and giving?
———————————————————
Hello ,
I'll try not to come off as "preachy", as I've been told I'm guilty of this in the past.
However, This is a Christian blog, so I feel it's only right that I give you Christian advice.
In my opinion, your first mistake was listening to Steve Harvey. Nowhere in the bible does it say "90 days is the exception to the rule".
However, let's pretend for a moment that this is not a Christian blog. If what you stated in your email is true. "he told me he did not have lot of time to be with anyone, he was only with me to be friend and that's it.", then the answer to your question is… no. He was not stringing you along. He was upfront and honest with you about his intentions. It was you who didn't want to believe him.
I know it may sound easier said than done, but try waiting for the one who will wait more than 90 days for you. Someone who will respect you enough to make you his wife before taking it to the next level.
I hope you will consider my advice. God bless you!
TPW Readers, What advice can you offer this young lady?

Latest posts by The Praying Woman
(see all)