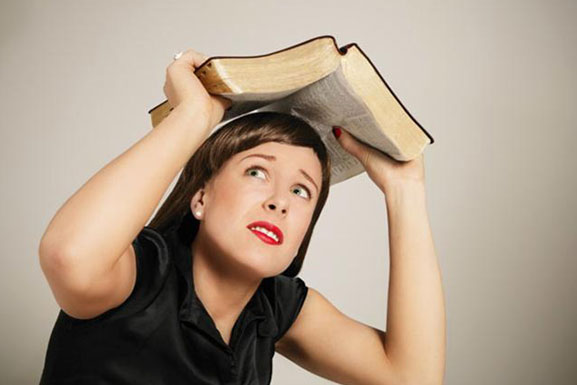 I honestly believe that when we go through things, God is truly the ONLY one who can really help. It seems like it would be so much easier and less painful for somebody to give us the answers, fix it, and take away the pain, but most of the time you'll just become confused. Real change has to come from within. You have to get it, have to click with it inside, for it to really make a difference in your life.
*That being said here are 2 hints to point you in the right direction for lifting that load.
1. It's About Your Relationship With God, Not The Religion.
Matthew 6:33 – "But seek ye first the kingdom of God, and his righteousness; and all these things shall be added unto you."
Most of us desire some type of relationship, so we can do this, right? All the closeness and intimacy you desire from a boyfriend, husband, best friend, needs to be directed to God…. He should be the love of your life, the apple of your eye.
He is the one who will listen to you, no matter what. He thinks you're the best and He is gonna teach you how to treat yourself. You deserve to be treated like awesome woman you are! He is the one you are going to come to for everything, for every single little decision. He will teach you how to encourage yourself and love yourself… and you won't feel so heavy, like you're in dark place… It can go away…. He can do that…He is able! He can teach you how to go through all the ups and downs of life and not let it take over and make you feel stuck. He'll make you lighter and you'll have peace in your heart.
Just remember this requires a commitment. Don't be a committaphobe! You have to designate time to your relationship with God daily. Because just like any other relationship, you have to spend time with a person in order to get to know them.
2. Gratitude, Gratitude, Gratitude, Change Your Attitude!
Psalm 118:1 -"Give thanks to the Lord, for he is good; 
his love endures forever."
Now we're getting to the meat of it. GRATITUDE is SO SUPER important. Actually gratitude is a part of Cognitive Behavioral Therapy. Yep, the psychologists actually use this for treatment. Gratitude helps with resilience, perception, positive outlooks, depression, anxiety, and changing negative thinking habits… you name it! Yes, It's awesome! BUT we're taking it one step further, because we are adding Jesus to the mix…after all the WORD said it first!
Sooooo, first things first, pray…. everyday…. but focus this prayer on telling Him what you are grateful and thankful for…go overboard…don't be stingy! There are tons of things to give thanks for…. bills got paid. Check. Wow it's gorgeous out today. Check. Got a moment to myself. Check. You get the picture. Keep brainstorming… you are praising Him and teaching yourself to change your perception…
Find a beautiful spot nearby if you can! This will help you to build up and stir up your appreciation vibes! Say, out loud or write down what you're grateful for.
Make the time to do this daily. Don't have the time? You'll make it, if this change is important to you. You'll find the time to prioritize what is important to you. There is a way.
Thank God for every single little thing. Have a notebook on hand with you to write interesting things or nice things that pop up in your head, or just write down what you are grateful for….
Start with this… Discipline yourself to do this almost every day…Allow yourself to zone out… This is how you start to change any negative perceptions that the enemy is trying to put on you.
Be determined. Commit to this. Commit to God and a change will come over you, but most importantly… you will start to feel His presence and realize that He has never left your side!
Latest posts by Amanda Decker
(see all)