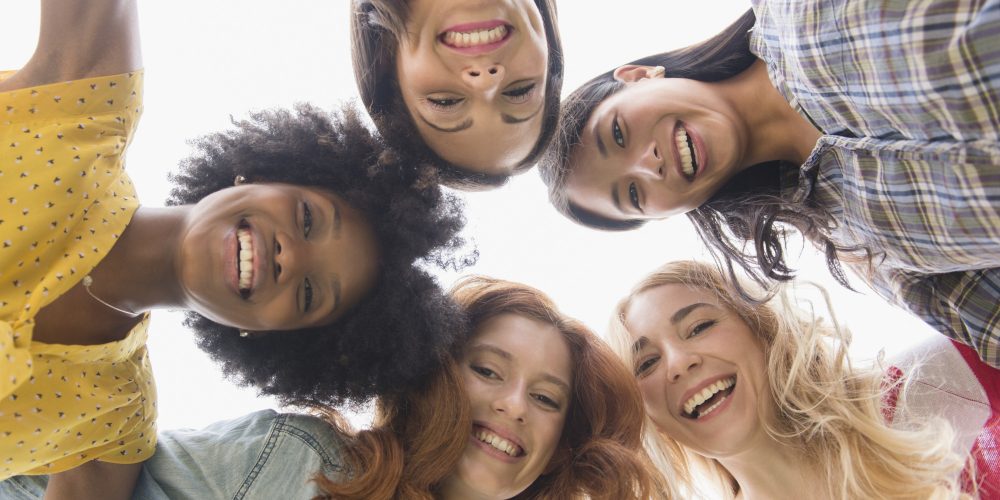 Whether you're single, married, or engaged; Here are 5 things every woman needs to know…
1. You are Worthy
"Who can find a virtuous woman? for her price is far above rubies." – (Proverbs 31:10)
You are priceless. You hold great and precious treasures inside of you. You are not define by who people say you are but who God created you to be. You are set aside for God's glory to be used by Him not by men. Hold your head up high. It doesn't matter what happened in your past, after you give your life to Christ, you are a new creature,
"Therefore if any man be in Christ, he is a new creature: old things are passed away; behold, all things are become new" – 2 Corinthians 5:17.
Your body is the most precious possession. It is a temple where Spirit of Christ dwells as stated in 1 Corinthians 6:19: "What? Know ye not that your body is the temple of the Holy Spirit which is in you, which ye have of God, and ye are not your own?"
Treasure, protect and value your body. Keep your temple pure by avoiding fornication and any sexual acts against your body. Once you know your worth, you begin to respect yourself and other will too.
2. You are Beautiful
"He has made everything beautiful in its time. Also He has put eternity in their hearts, except that no one can find out the work that God does from beginning to end." – Ecclesiastes 3:11 .

Don't allow society to determine your beauty. You do not have to "make-up" the beautiful woman God has already created you to be. The Spirit of God will beautify you from the inside out with his holiness (Psalms 149:4). You do not have to dress a certain way to gain attention from men. Your inner strength and beauty will shine so bright that it will attract the right man to you.
Once you recognize your own beauty, the opinion others will not matter. You will stop searching for validation of men to tell you, you are beautiful because you already know inside.
Every morning when you wake up look yourself in the mirror and say "I am Beautiful" and believe it.
3. You are Unique
"But you are a chosen generation, a royal priesthood, a holy nation, His own special people, that you may proclaim the praises of Him who called you out of darkness into His marvelous light"- 1 Peter 2:9.

The word peculiar mean exclusive, unusual. God designed you just the way he wants you to be. You are uniquely designed so you stand out of others. Your uniqueness is your trademark it's nothing to be ashamed of but honestly it's what makes you, you. Embrace your differences.
If you ever take a look at a royal family they have certain things that the wear and do to stick out from the crowd because they are royalty. You are a chosen princess, a daughter of the most High King, Jesus Christ.
Your walk and talk should not be like everyone else's because you were not created to be like anyone else. You can't stand out when you're focused on blending in with the crowd. Walk in your purpose, walk with pride in Christ who made you special and unique for His glory.
4. You have Purpose
"To every thing there is a season, and a time to every purpose under the heaven:"
Ecclesiastes 3:1.

God had you in mind before the creation of this universe (Ephesians 1:4). He knew exactly what your purpose was on this Earth before you were born.
For years, I personally struggled with my purpose and calling. I began to pray to God for him to reveal His will for my life. Piece by piece the Lord began revealing my purpose to me. He definitely knows me and knows that I'm a type of person that wants to know everything.
Often times the area you struggle with the most is your ministry. Why do I say this? Because how else will you be able to teach something to someone else that you have not experienced or been through yourself?
Romans 8:28 states, "And we know that all things work together for good to them that love God, to them who are the called according to his purpose."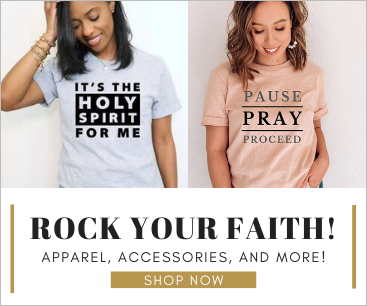 What you are going through right now is not in vain but is working together for your good! Be strong and continue to seek God for His will and purpose for your life.
5. You are Blessed
"The blessing of the LORD makes one rich, and he adds no sorrow with it" – Proverbs 10:22.

God's blessings are different from man's blessings. When God blesses us we don't have to work 8 jobs to keep it. His blessings aren't always material but it's good health, it's favor because favor can take you places where money can't (I'm a living witness of this).
God sees the whole picture of our life so he knows what it is going to take for his will for our lives to be accomplished. One thing we can rest assured on is that his thoughts toward us are "thoughts of peace, and not of evil, to give you an expected end."- Jeremiah 29:11
God has everything worked out and under control all we have to do us trust him and be obedient to his word and the blessings will overflow in our lives (Malachi 3:10).
Victory is all over you. You are not defined by your current situation or what you have been through but who God had called you to be and that is blessed! You are a worthy, beautiful, unique, purposeful, blessed and highly favored woman of God. Now walk in your purpose and remember…
Charm is deceitful and beauty is passing, but a woman who fears the Lord, she shall be praised. (Proverbs 31:30)

Latest posts by Saviela E. Thorne
(see all)