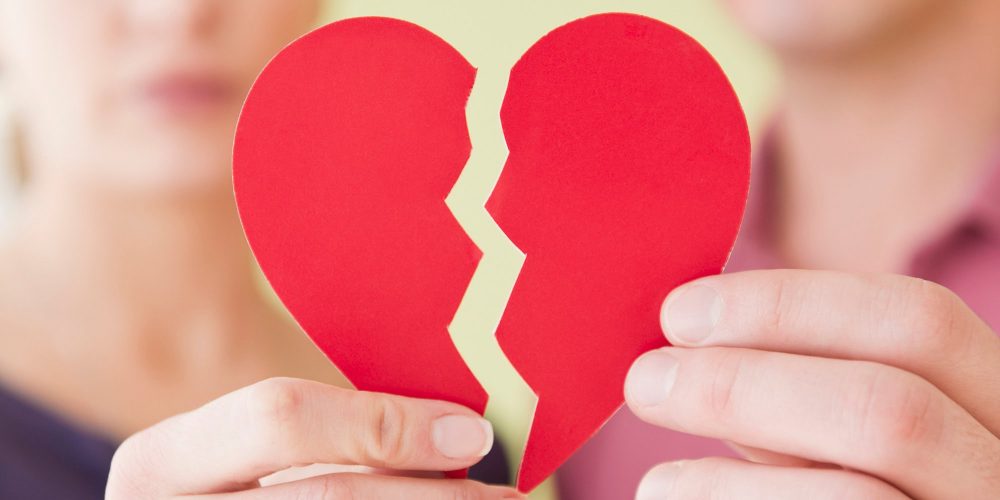 I remember so clearly, a time when my heart was broken. And boy do I mean broken! It was an awful time in my life.
In my mind there was no way on God's green earth that this man who'd professed his love for me over and over again for nearly a year and a half was suddenly walking out on me. He had come on so strong and determined to acquire my love.
From the very beginning he'd made it perfectly clear to everyone that knew us that I was going to be his wife.
But sadly in the late evening hours one October night, it was all over. It didn't make any sense. Nothing added up whatsoever. Then to add insult to injury, he'd left me without an explanation.
His decision to leave hit me like the shocking pain of an exposed nerve when a root canal is needed. I cried for days and weeks on end. My conversations and writings were filled with him and how much I needed him.
I asked myself over and over again, how could this be? Didn't I finally do it right? We never had sex. We were saving that for marriage. We planned to do things God's way. We went to church together every Sunday. We prayed together. We looked, walked and talked the part.
So what did I miss? At the time I didn't get it. I couldn't understand how something so seemingly perfect just fell apart like that.
A short time after the split, the Holy Spirit spoke to me one afternoon while I was sitting at work. I heard Him tell me the reasons why He allowed the breaking of my relationship. While the words were shocking, I accepted them and meditated on them for a long time afterwards.
That day the Lord had revealed to me that I had placed that man of mine so high in my heart that I'd begun to idolize him.
Without even realizing it, I had given him the throne of my heart. He lived there in my thoughts, emotions, and actions. That man was reigning over me and all along I didn't have a clue. I had to learn the hard way.
We all know that if we put anything before God, we will lose it. So, I lost the love of my life (or at the time whom I'd foolishly given the title to). Yet, in the middle of it all I gained a brand new perspective and uncovered my purpose in Christ Jesus.
Going through that life-changing experience made me feel as if I were so far from the person that I'd known myself to be.
Through the remnants of a broken heart, I had started on a journey that would take me into another realm of life. This journey would bring me closer to God and into a season of blossoming.
It was as if I had fallen from the top of a mountain into a deep valley, and I had to fight my way back to the top.
While I emerged from the heartache bearing the scar from the battle that I'd endured, I became stronger and wiser.
I learned humility and the art of forgiveness. Furthermore, I learned God's Divine Order.
I am eternally thankful that the Good Lord bestowed His mercy over me and allowed me to learn a lesson that took the children of Israel 40 years of wandering to acquire.

Latest posts by Arrione Jones
(see all)