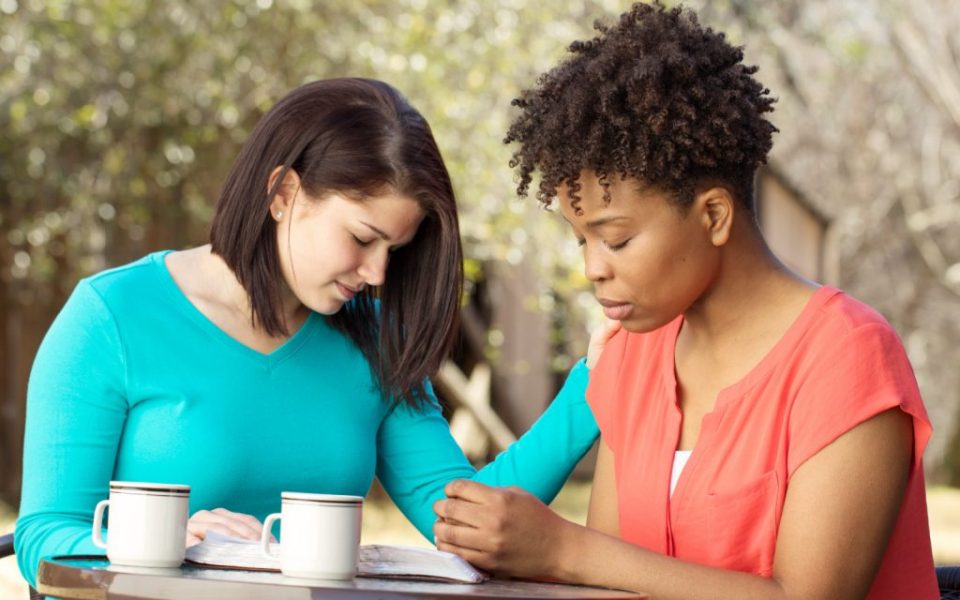 If I had to choose a character in the Bible that I am the most like it would be Martha.
We read in Luke 10:38-42 that she invited Jesus into her home but soon became distracted with all the preparations that had to be made.
Her sister, Mary, on the other hand sat at Jesus' feet while He taught. This frustrated Martha. Here she was doing all the necessary work, so she thought, and Mary and Jesus are over here enjoying some small talk.
Martha then approaches Jesus and points out that Mary is not helping her. She then takes it a step further and commands Jesus to tell Mary to help her.
The funny thing is when I first read this text I was cheering Martha on. I completely understand where she was coming from and the resentment that builds as you work so hard while feeling like you have no help. So I'm wondering if Martha was just as surprised as I was at Jesus' response. Jesus tells her:
"Martha, Martha," the Lord answered, "you are worried and upset about many things, but few things are needed—or indeed only one. Mary has chosen what is better, and it will not be taken away from her." – Luke 10:41-42
Martha was worried about a lot and Jesus does not deny this. In the same way, I know you have a lot on your plate. As a working woman, wife, mom, sister, friend, Christian and so much more I know your life is full. However, Jesus points out a very important lesson that can turn the worst of worriers into sincere worshippers.
He explains that out of all that is on our to-do-list there is really only one thing of upmost importance: Him. Our to-do-lists are not here to control us and stress us out. They should help us but not enslave us. Proverbs 16:9 tells us "The heart of man plans his way, but the LORD establishes his steps." God is in control of everything.
We can plan and schedule but we must trust God with how things turn out. If we do not, we are sure to find ourselves stressed, overworked and resentful.
Worry will cost you more than you want to pay but there is a better way. There is a better choice. Martha and I have learned that we can choose trusting God over worry.
We can choose to surrender to God over trying to control everything that we can't control in the first place. We can choose to see what's really most important in our lives over becoming distracted by the less important. We have a choice.
Martha opened her home to Jesus but she did not completely open her heart. She wanted to serve Jesus but she wanted to do it her way and we see that leads to stress and worry.
If I'm honest I have to tell you that worry is probably one of my biggest struggles. However, by God's grace it is also one of the areas in my life I have seen the most growth and strength as I choose what is better more and more.
So trust me when I tell you if God can help me, He can certainly help you. Are you willing to choose faith over worry?

Latest posts by Christina Patterson
(see all)