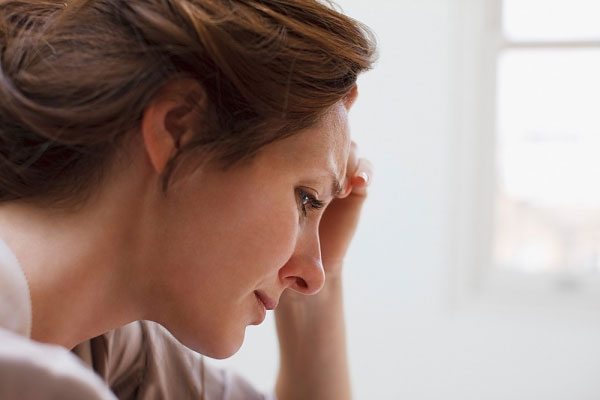 Early in my Christian walk I had a real issue with guilt and shame. Not with past sins, but rather the ones I committed after I became a Christian. My reasoning was that after becoming a Christian I should be perfect, that after confessing my sins to God and inviting Christ into my heart, I had to keep up the standard of purity God had given me.
Of course I know now that my purity is God -given through Christ and Jesus' gift of salvation to me can never be tainted or taken away because of my bad behaviour. It is not based on my merit or my performance level but it is based on Jesus' one, true, complete and holy sacrifice. But back then, it killed me inside whenever I made a mistake.
If I cursed, acted wild, gossiped or did anything I thought was out of character for a Daughter of the King to do I felt such a depressing feeling of guilt. I used to watch "church girls" in all the finery on Sunday mornings, hair perfect, dresses posh and so sure of themselves I always thought "I'll never be as "good" as them" – thinking they had a quality of perfection in God that I could never attain.
I knew that Christ died for my sins, I knew that I was washed clean because of Him and I knew I had everlasting life because of Jesus' sacrifice but I could not absorb that truth because I was so preoccupied trying to be perfect. It drove me to a place of anxiety, self-righteousness and rigidity, without me even realizing it. I was never able to enjoy Christianity and the freedom from sin that it bought. I was never able to rest, counting my mistakes and "hiding" from God when guilt and shame took over.
Looking back it was a slippery slope and I had gone down that slope all on my own. God never said He would leave me, He said the opposite.
He never said He would throw me out of His kingdom if I sinned, He knew I needed Him and He sent His Son to fix everything, every problem, every mistake, every sin, every bad thought, every bad action I did or will ever do.
If you are in a place now where you feel undeserved for God's love and sacrifice, broken and guilt for the life you have been leading as a Christian – then Jesus welcomes you with open arms.
"My sacrifice, O God, is a broken spirit; a broken and contrite heart you, God, will not despise" Psalm 51:17.
God to His very core loves us all and He is ready to remove any barrier that separates us from Him – even our own doubts, fears and sin.
"For I am convinced that neither death, nor life, nor angels, nor principalities, nor things present, nor things to come, nor powers, nor height, nor depth, nor any other created thing, will be able to separate us from the love of God, which is in Christ Jesus our Lord" Romans 8:38.
I am happy to say now that I am not where I used to be in my Christian walk. I make mistakes – really dumb ones and every now and then I have to slow down and remember that God loves me through it all. I KNOW in my heart that I need Jesus and when you have that kind of realization that He loves all and forgives all, you will never, ever be the same. Love is patient, love is kind. It does not envy, it does not boast, it is not proud. It is not rude, it is not self-seeking, it is not easily angered, it keeps no record of wrongs. Love does not delight in evil but rejoices with the truth. It always protects, always trusts, always hopes, always perseveres. Love never fails. 1 Cor 13: 4-8.

Latest posts by Krystal Cartwright
(see all)