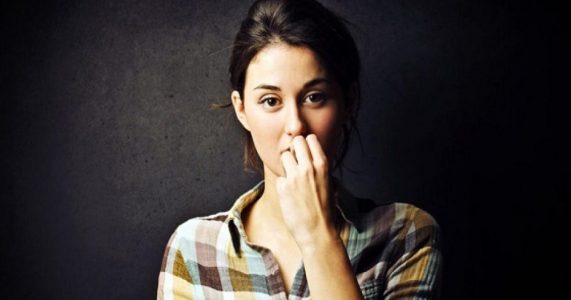 Therefore do not be anxious, saying, 'What shall we eat?' or 'What shall we drink?' or 'What shall we wear?' For the Gentiles seek after all these things, and your heavenly Father knows that you need them all. – Matthew 6:31
As I walked up to the cashier in a tiny coffee shop I frequent for breakfast, I picked through the coins in my purse, trying to find quarters to cover the cost of a sandwich and coffee.
I sighed on my way back to the car, the cost of living is very high and like most people, everyday expenses eat a huge chunk of my salary. When I started my car, I found myself worrying about my future as I had been doing more and more recently.
How will I be able to afford a house?
What will I do when I am ready to have kids?
I was putting myself in a cage of doubt and defeat. But God, as always, stepped in and comforted my heart with peace and assurance in Him and His power to make the impossible, possible.
Jesus' words always insisted on us turning our attention and focus on God. In this verse He is telling the multitudes to not worry about things of this world. He says do not worry about what you shall eat and drink. He did not say that these things should be ignored, we all know we need to eat to live. But the key word He is using here is "Worry", do not worry about where your next meal will come from.
Stressed about not having a job and not being able to buy food?
Don't worry about anything, but pray about everything. With thankful hearts offer up your prayers and requests to God. (Philippians 4:6 )
Beloved, your Father rained down manna from heaven to feed the Israelites and as they are His children so are we. He will never leave you without.
So she went and did according to the word of Elijah, and she and he and her household ate for many days. The bowl of flour was not exhausted nor did the jar of oil become empty, according to the word of the Lord which He spoke through Elijah. (1 Kings 17:15-16)
When Elijah the prophet visited a poor widow who had little to nothing, God blessed her.
God is your provider!
Your Jehovah ireh!
Your jar will never run out, your supply will never stop as David said "my cup runeth over" God will provide for you, trust Him and see. Do not waste another minute worrying, send up your prayers and thank Him, open your heart to receive what He has for you. He knows what you need and He is ready and willing to give it to you.
I've seen it happen so many times in my life, a co-worker being tipped money for no reason, allowing them to buy lunch, finding an extra five dollar bill in my purse or someone giving a friend of mine clothes when they really needed it. It happens everyday, pray in the morning and expect God to show up, He will honor your faith and will exceed your expectations.
Let's pray…
Father God,
Thank you for being such a gracious and giving Savior.
As with the miracle with the fish and loaves of bread, you are able to do abundantly more than we could ever ask.
We pray Oh Jesus for your powerful provision to take over our lives.
Thank you for what I have dear Lord, I am forever grateful to you in the wilderness and in surplus because every good thing comes from you God.
I expect good things Lord God and I trust you in the midst of my hardships. Thank you Jesus for the fullness I have in You.
in Jesus' name I pray,
Amen.

Latest posts by Krystal Cartwright
(see all)