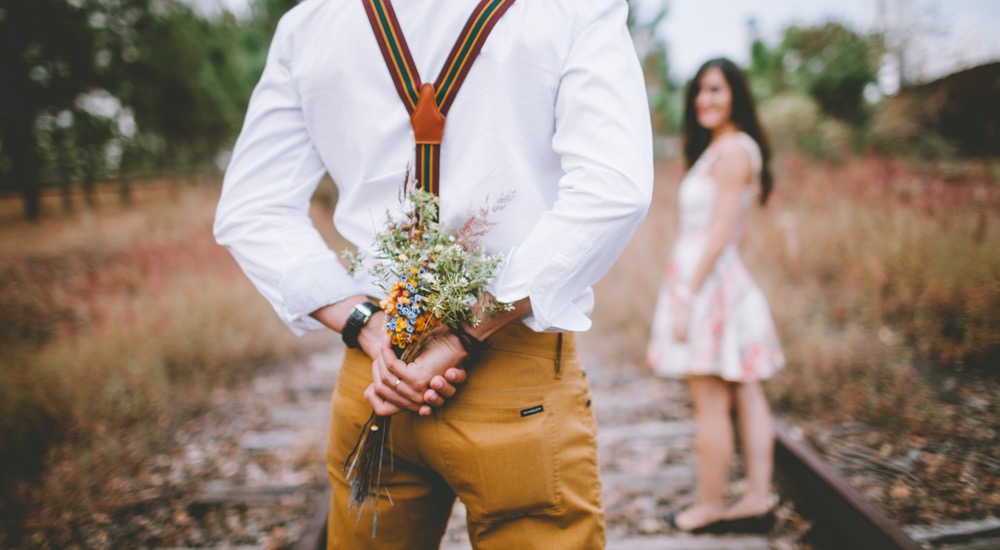 3 Things You Will Never Doubt About a Man of God
A man of God who is pursuing you is also passionate about protecting you.
If you're anything like me, you've always heard your parents or older people that have invested themselves in your life tell you that you need to find a Godly man. My dad always told me when I was growing up:
"Find a guy who loves God more than he loves you."
While what he said was wise advice, at the time, I just kind of blew it off. I didn't realize the importance of what my dad was telling me and I figured that as long as I found a good guy, that would be enough for me.
Well I'm here to tell you several relationships later, that being with a "good guy" is not the same as being with a man of God.
A man of God is the description given to a man that follows God in every way, who obeys His commands with joy, who does not live for the things of this life but for the things of eternity, who willingly serves his God.
Perhaps Micah 6:8 sums up the man of God in one neat verse: "He has showed you, O man, what is good. And what does the Lord require of you? To act justly and to love mercy and to walk humbly with your God."
He does the opposite to what the world does or approves of; he goes "against the grain" of society because he knows these things displease God; he considers those who are "disadvantaged" or those rejected by society, those that are lonely or despairing; he is a listener to other people's problems.
The final result is that he walks humbly with his God, knowing that he must rely solely upon Him to be able to live to the full and persevere to the end.
Here are 3 Things You Will Never Doubt About a Man of God…
His Love for God
I know that this first one may sound a bit obvious and redundant, but honestly it is very important. Before we get to any of the other characteristics, the first thing that you're going to want to know is if he walks with the Lord and wants to continue to grow in Him.
You want a man who is going to put God first.
2 Corinthians 6:14 says, "Do not be yoked together with unbelievers. For what do righteousness and wickedness have in common? Or what fellowship can light have with darkness?"
Dating someone who isn't a believer can be very hard and painful. As Christian women, we need strong Christian men that we can grow with in our spiritual journeys.
It will be clear that he loves the Lord. He is not fickle. He does not waver. He is not lukewarm.
A man of God is not the guy who goes to church on Sunday, but does whatever he pleases during the week. He is a solid steadfast soldier of the Lord.
A man of God knows that he's a sinner and in need of a Savior. He is praying and seeking the Lord as often as he can. This lets you know that you have a good leader and husband in the future.
The Scriptures tell us plainly that serving God and his plan and design for our life should be our first priority.
"He that loveth father or mother more than me is not worthy of me: and he that loveth son or daughter more than me is not worthy of me." – Matthew 10:35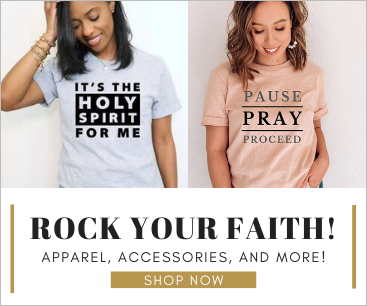 Serving God comes before every other consideration in his life including himself, his family, his church, his employer or his country.
His Love For You
A Godly man is someone who is going to treat you like the jewel you are.
He is polite and respectful to everyone that he encounters. A gentleman is someone who is going to respect you and value you how you deserve.
He's going to see your worth and cherish it; he won't take it for granted.
A man of God will not play games. He makes his intentions with you very clear. He respects you and respects the boundaries you have set.
A man of God will care DEEPLY about your relationship with God, knowing that it is making you more into the image the godly woman he needs as a husband.
He leaves you alone so you can spend time with God. He doesn't smother you and invade on your relationship with Christ.
A man of God who is pursuing you is also passionate about protecting you.
A man of God will never make you worry that he might take the next exit and leave you traveling alone – because he has committed to making the choice to love you. Every day.
A man of God will be praying for you and with you. He'll talk to God about you before getting into a commitment with you.
His Love For Others
A Godly man is willing to help others.
In Proverbs 19:17, Solomon writes, "Whoever is kind to the poor lends to the LORD, and he will reward them for what they have done."
A Godly man has a heart for serving others. He uses his gifts, knowledge, and talent to help fill the needs of others, including his wife and family.
He realizes that this life is not his own, so he uses it to please the Lord because when we do this to the least of these, we do it to Jesus.(Matthew 25:40)
He doesn't have deceitful motives. His intentions are good. He takes pride in serving others.
A man of God is polite- not just to the women he's interested in, but to everyone around him.
He should be able to converse with older people, ask if he can be of any assistance in any situation, volunteer to clean ect.
Yes, he should open your door, pull out your seat, ask if you need anything and so on, but he should also be a gentleman to everyone he knows, not just to you.
He is someone who can take charge of what God has given him. He is able to stand on his own two feet and guide others as he is being led by God.
He is loyal in all that he does. His goals are honorable and solid. He has a future and a purpose for his life and in all things glorify God.
"But seek first His kingdom and His righteousness, and all these things will be added to you." –Matthew 6:33
A Godly man selflessly loves. He uses every opportunity he can to try to imitate God's love. He chooses to love no matter what he is feeling; it doesn't matter if he is frustrated, upset, or having a bad day, he chooses to love regardless.
In his love, he chooses to seek the highest good for you. It is a sacrificial love. God designed relationships to be centered on His love, and a Godly man realizes this.
James 1:23-24 says, "Be doers of the word, and not hearers only, deceiving yourselves. For if anyone is a hearer of the word and not a doer, he is like a man who looks intently at his natural face in a mirror. For he looks at himself and goes away and at once forgets what he was like."
A Godly man is a man of not only his word, but of the Lord's. He does what he says he is going to do, and is true to keeping vows and promises. He will also obey the Word of the Lord, no matter how difficult the task. He delights himself in the Word of the Lord and diligently meditates and rests in it.
These are just a few characteristics of a Godly man. Know that even Godly men are not perfect, but they will constantly surrender to the Lord in order to be the best that they can be for not only themselves, but for you.