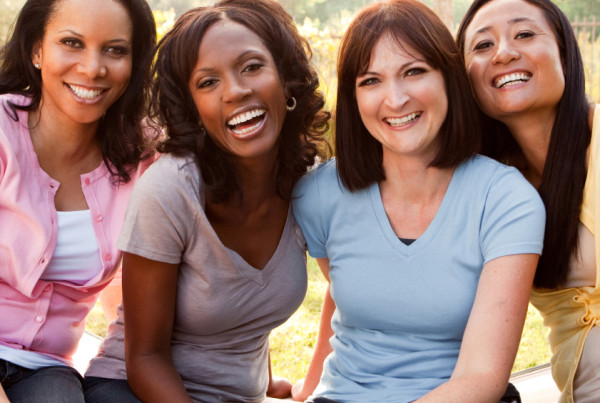 Let each of you look not only to his own interests, but also to the interests of others. – Philippians 2:4
When you feel down and depressed, take your eyes off your own situation and set them on those around you. It may be hard to do, but I've learned that the best way to forget your own 'problems' is to help someone else with theirs.
Notice the needs of those God has set in your path. Pray about ways of solving someone else's problems. Pray to be a source of constant encouragement and a blessing to others.
There is good in every darkness, and there are countless ways we're given the chance to help. How do we do this? We lift others up. We compliment them. We let them know we love them.
"It's not enough to simply feel love. We have to show it. We have to express it. Love is not love until we give it away…and we should be giving it away at every opportunity."
Here are 5 ways to be a blessing to others:
1. Pray For Someone.
Talking to God on another's behalf can move major mountains. We can be pretty selfish sometimes when it comes to prayer.
It is not uncommon for our personal prayers to be quite self-centered. Interceding for others forces us to take our minds off of ourselves and turn them to others.
2. Just listen.
Sometimes all someone needs is for someone else to listen to them. They just need someone to talk to and confide in. Someone who will listen without judging.
You'd be surprised to know how many people take their own lives each year because they feel so alone, hopeless, or misunderstood.
3. Offer words of encouragement.
Simply encouraging others to keep on keeping on can be more of a help than you might think.
There is not a day that goes by that we couldn't benefit from some encouragement. Some days more than others. Sometimes we just need to hear someone else say "It's going to be alright".
4. Give.
Know someone in a financial crisis? Give a financial gift. Of course prayer works and sure you can sit and listen to their problems all day, but if you are able, do more than that. Give!
God's blessings to us are not meant to end with us. His desire is that they filter down to others. This principle applies in all areas of our lives, including finances.
Fundraising, Donating funds, or new/used goods can go a long way. What may be pennies to you, may be a meal for someone else.
What may be trash to you, may be someone else's treasure. Don't let the size of your gift keep you from giving. The most important thing is that you give from your heart.
5. Volunteer.
With budget cuts, now more than ever volunteers are needed in every area. Orphanages, Senior citizen homes, Homeless shelters … can all use a helping hand.
It won't cost you a thing. Just an hour or two of your time will make an impact on someone for a lifetime.
Just look at His extravagant promise "And God is able to make all grace abound to you, so that always having all sufficiency in everything, you may have an abundance for every good deed" (emphasis added).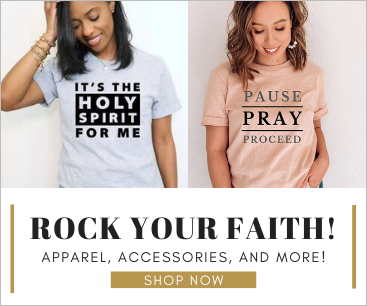 Now, that's a verse to claim as your own! Sharing our blessings with others will never lead to deprivation.
In fact, the Lord promises to increase the harvest of our righteousness and enrich us in everything in response to our generosity. We can never outgive God.
A hoarded blessing is never enjoyed as richly as a shared one. Using your gift to meet someone else's need glorifies God by demonstrating His grace at work in your life.
Don't let His generous provisions end with you. Pass them on and discover the joy of a never-ending cycle of blessings.
In the same way, let your light shine before others, so that they may see your good works and give glory to your Father who is in heaven. – Matthew 5:16