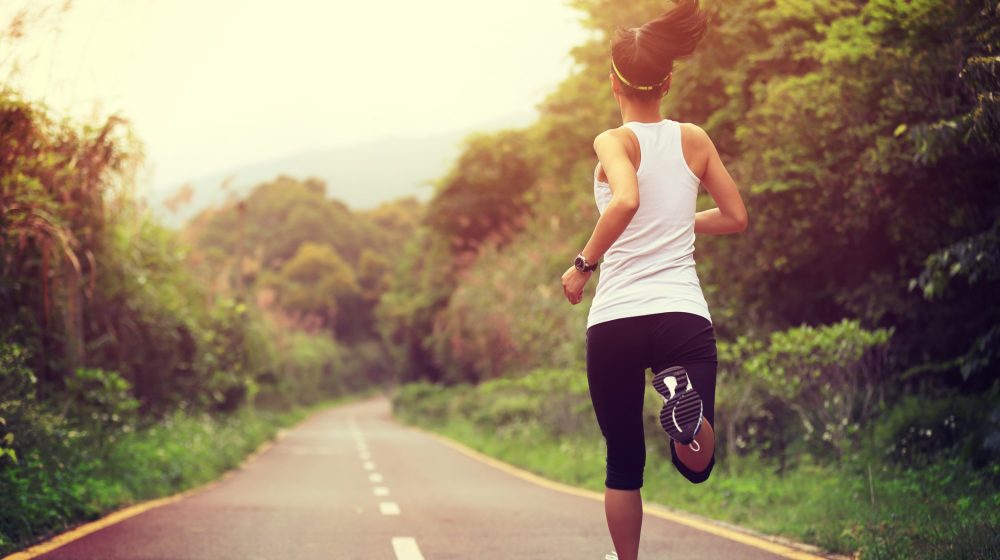 Long distance running is not easy. At least not for me. But just because something is hard does not mean that it should be avoided. My husband and I have been training for a 10K.
Even on the days we run 2 or 3 miles there are plenty of times I want to quit. My sides hurt, my knee aches, my head throbs.
But I tell myself, "Quitting is not an option. Keep running. You will not stop."
I say to myself, "Just think of how you'll feel if you allow yourself to quit."
These thoughts (and sheer stubborn will) make me push forward.
Once I have completed my run, I feel amazing and accomplished. If I had stopped to walk at any point in my run I would not feel the same sense of accomplishment.
I think marriage is similar to running: it is difficult and there are plenty of times when it would be so much easier to quit at any point along the way. Marriage can be painful, but like running, just because something is difficult does not mean it should be avoided. Just because something is difficult does not mean it is not in God's will.
In my marriage although the good far outweighs the bad, there are times when it would be easier to throw up my hands and stop running. But I tell myself this is not an option. I made a vow before God that I would remain faithful to my husband, and that vow holds even when times get tough. Maybe even especially when times get tough. I'm in it for the long haul. And when I come to the end of my life I will look back over my marriage and feel a sense of accomplishment. I did not give up.
The Bible compares the Christian walk to training for and running a race.
Paul states in Hebrews 12:1…"Therefore, since we are surrounded by such a great cloud of witnesses, let us throw off everything that hinders and the sin that so easily entangles. And let us run with perseverance the race marked out for us."
Everyone knows that running requires a great deal of energy, and so any unnecessary expending of energy will hinder a runner's progress.
In the same way, we need to cut from our lives anything that will hinder our walk with Christ.
1 Corinthians 9:24 says…"Do you not know that in a race all the runners run, but only one gets the prize? Run in such a way as to get the prize."
God is a forgiving God, but that doesn't mean we shouldn't live in a way that is pleasing to Him. We still need to run in a way that brings honor to Him; a performance that we can make Him proud with.
We must remember that our running is never in vain. We will achieve the prize when we cross the finish line;  passing from this earthly life into heaven.
Just like my marriage, giving up on my faith is not an option. I'm in it for the long haul. Are you?

Ashley Frerking is a native Texan who grew up in Nairobi, Kenya where her parents were missionaries. She is the author of 'Mỹrwen of Amaranaca' ; a novel for teens and young adults.

Latest posts by Ashley Frerking (see all)

​
COMMENTS