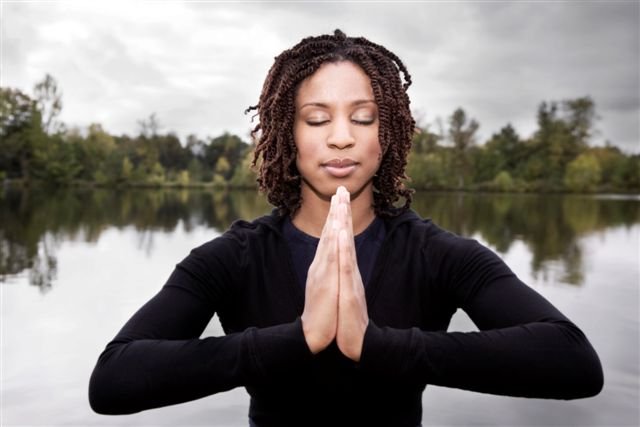 "I am not saying this because I am in need, for I have learned to be content whatever the circumstances." Philippians 4:11
Being content when things are NOT the way you want them. Yeah – this can be a tough pill to swallow and I'm talking from personal experience here. Let's just get the real reason this is a challenge out of the way – we're human with feelings and flaws. Yup, that pretty much sums it up. And we have a want what I want when I want it mentality. So being content in life circumstances that are not what we want them can definitely create a challenge. So how can we implement being content in "whatever the circumstances"? We have to trust God. That statement seems so simple, but honestly, again from my perspective, it's not always easy. However we have to die daily to our flesh. Die to what we think we need and should have. Die to wanting to fulfill our own worldly desires. We need to relinquish our wants and needs unto God and know that He has our best interests at heart. Know that He has already created a great life for us – we only need to trust in Him. Be patient. Do the things He needs us to do then everything else will fall into place.
A few years ago I had become extremely tired of my living situation. I was ready to own my own home. I was fed up with renting. Fed up with the small space. Fed up that I had obstacles against me trying to block the opportunity of owing my own home. I was so frustrated! It was agony – pure and simple. However I began to realize that a lot of my frustration had to do with me not being content. Not fully trusting God to work things out in my favor. I was trying to fix things on my own and because of that I was extremely overwhelmed. At that point I was starting to lose faith that God was working things out on my behalf. That He'd even heard my prayers over the years of wanting to own my own home. I didn't even want to pray about the situation at that point because I was so frustrated! Then I came to a point where I realized I'd done all I could do in regards to obtaining a home. I had to surrender it all to God. And instead of being so focused on obtaining a home of my own, I began to be truly thankful that I even had a roof over my head. No it wasn't the home I wanted to live in anymore. Yes it was too small for my growing family, and the list goes on. But I had a home and for that I was thankful and committed to being content because God knew my heart, He too wants the very best for me. So if I had to be in that place a while longer – then so be it. The pressure I had built up over the situation soon dissipated. The agony was gone. No I didn't give up on wanting my own home, I just gave up on trying to do it in my own will instead of God's.
Three months later my family and I moved into our own home. Everything just fell into place – everything. The price of the home even dropped about $10,000 from the original asking price the day after we viewed it online. There were no setbacks – absolutely none! Why? Because I became content in my heart and mind with what God had given me and trusted that He had even greater in store.

Latest posts by Khara Campbell
(see all)