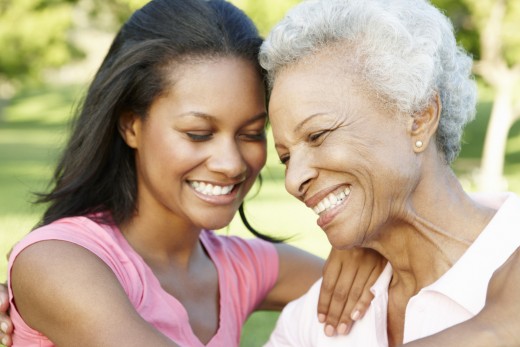 I've been following the story of Brittany Maynard, a terminally ill 29yr old who decided to end her life under the "Death With Dignity" law. A lot of people have argued that it's nothing short of suicide and a year ago I would have agreed.
My mom was recently diagnosed with Stage 4 Pancreatic Cancer. Like Brittany, she was also diagnosed with a life expectancy of just 6 months. Even before being diagnosed, I have watched my mom suffer so much. She's in so much pain, she hardly sleeps. She literally is exhausted because she stays up days at a time. She's taken so many pain killers that they don't even work anymore. She has stopped eating because as soon as she eats, it makes her sick. All the vomiting has literally eaten up her stomach lining inside. She's lost so much weight, she's almost a skeleton. These are the things that are breaking my heart. Not so much that's she's dying, as watching her suffer.
We've had a second opinion and a third opinion and the prognosis was all the same. My mom doesn't have a chance at life. She is going to leave this earth soon. I was in denial the first month or so believing that God will heal my mom. That some how God will hear my prayers and perform a miracle for my family. I've given up all hope of a miracle and have accepted my mom's terminal illness for what it is.
The Christian part of me knows that suicide is never okay, but the daughter part of me would rather see my mom die peacefully, rather than suffer. Even if it means ending her own life.
The way I see it is God ended my mom's life when she was diagnosed with this horrible disease.
Don't get me wrong. I haven't turned my back on God. I'm thankful for the time He's allowed me with my mom. In fact, this illness has drawn me closer to Him more than ever, but my question is… Does God want my mom to suffer like this (or anyone for that matter)? I don't think so.
Please tell me how this is any different from taking a loved one off of Life Support?
Please pray for my mom to transition peacefully.
Please pray for my family. May God comfort them.
Please pray that God somehow answers my prayers.


Latest posts by The Praying Woman
(see all)