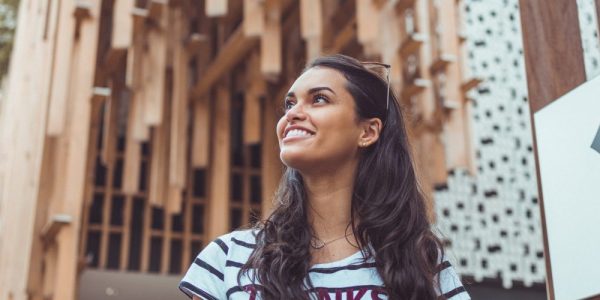 I had a deep urge to venture out of 6 years of teaching, into a new career. So, I did. I got a position in a completely new field.
I was grateful for a new opportunity and the courage to follow my aspirations. Quickly, I found out that this new endeavor was not for me.
The new position was what is called an "at will employer," which basically means both employer and employee have the right to terminate the work contract, for any cause, at any time.
But this employer requested a 10 day notice, out of courtesy, if an employee decided to leave. So I honored that.
I gave my employer proper notice and it backfired on me. A few hours after sending my letter of resignation, stating that I would be stepping down from the position in two weeks, I was abruptly fired in retaliation.
"Vengeance is mine, I will repay, says the Lord." (Romans 12:19)

I had to immediately pack up my things, as people in other offices whispered about my "walk of shame."
This was just another event on my running list of how I was mistreated at this new place of employment and it solidified that this is not where God had me to be.
It was made clear to me that I would no longer be paid for the rest of my work term, which financially, I was ill prepared for.
My decision to be decent, professional, righteous left me in a position feeling defeated, lost, and broken. And I wrestled with God about it.
Have you ever been there? Where you did exactly what God had you to do, but still felt like you were left empty handed and high and dry?
It took some time to try to process what happened. Then I began to search for wrongful termination lawyers.
I called my friends to vent. I was frustrated, hurt, angry, and unemployed. The next morning, it was so hard to force myself out of bed to confront the day. I put my phone on silent and felt too discouraged to put one foot in front of the other.
To be honest, I wondered where my rent money would come from and if I should have taken the less honorable route, and just quit on the same day that I was anticipating to be my last day.
I reminded myself that vengeance is the Lord's (Romans 12:19.) Then I whispered His truth to myself– I told myself that no weapon formed against me would ever prosper (Isaiah 54:17).
But in spite of what I was feeling, I decided to lean into my faith, with some encouragement (and persistent calls) from my dear friend.
Mid-day, I made some coffee, spent some quiet time with God and reached out to another trusted sister-friend, specifically for prayer. We briefly spoke about the situation, and spent more time praying aloud about it.
My brother, who is a youth pastor, called and he pointed me to Psalm 71 and 1 Samuel 2:30 , as he encouraged my heart.
We all acknowledged that though the situation was bad, God was still good and He was still God.
Shortly after searching my heart and the scriptures, I received a call. It was the CEO of the company, calling to express her heartfelt apology about the previous day's occurrence. Not only did she apologize fervently about my maltreatment, she told me I would get paid for the next two weeks because "it's just fair." Someone with more power over-ruled.
Jesus is like that, sweet friend. He has the power to take a messy, hurtful, unjust situation, and clean it up because He overflows with that much grace and love for us.
He is sovereign and everything–the good, bad, ugly, has to pass through His capable hands before they can even touch us.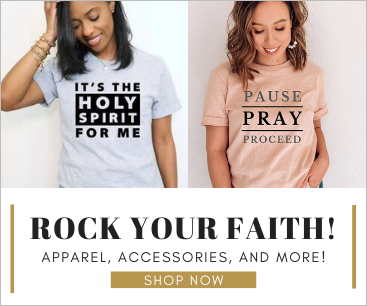 In the end, everything worked for my good because I love the Lord (Romans 8:28). Essentially, now I'm getting a two-week, paid vacation. Something that was done spitefully to me, got turned around to bring me rest.
I'm praying for that same testimony and outcome for you too. And if you don't have the words to pray because the situation is that heavy, I encourage you to pray this prayer:
Our Prayer:
Dear Heavenly Father,
Thank You for being all powerful.
Lord, thank You for the people You have placed in my life that have the heart to pray for me and with me.
God, this situation is tough and I feel defeated. Sometimes taking the high-road seems unfair, but I know that You will never leave me empty handed.
Thank You for honoring those who honor You. I am grateful for Your provisions and Your wisdom.
Vengeance is not mine–it's Yours. I trust You in this situation and I release it to You. I know all things are working together for my good.
In Jesus' name. Amen.
Verses to Read:
Therefore the Lord, the God of Israel, declares: 'I promised that your house and the house of your father should go in and out before me forever,' but now the Lord declares: 'Far be it from me, for those who honor me I will honor, and those who despise me shall be lightly esteemed.
And we know that for those who love God all things work together for good,[a]for those who are called according to his purpose.
Beloved, never avenge yourselves, but leave it[a] to the wrath of God, for it is written, "Vengeance is mine, I will repay, says the Lord."
"No weapon that is formed against you will prosper;
And every tongue that [a]accuses you in judgment you will condemn.
This is the heritage of the servants of the Lord,
And their vindication is from Me," declares the Lord.
Latest posts by Sophia Vilceus
(see all)