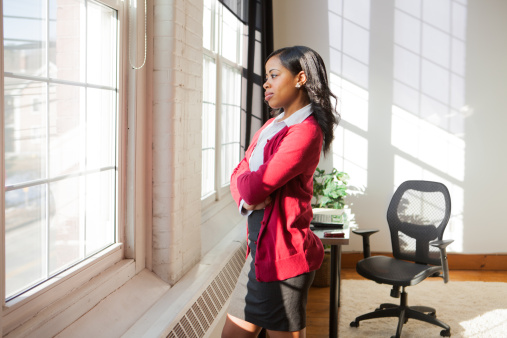 "Maybe you shouldn't go and see that movie at night." That's what I said to my husband a few weeks ago when he and my brother planned on seeing the latest Marvel flick. Movie theater shootings seem to be a regular occurrence (an attack had just happened in our city).
And I defaulted to responding in fear.
Then I heard a message by Derek Prince and was convicted. He explained that we are living in days of fear and terror. However, when we dwell in the Secret Place, described in Psalms 91, we are promised God's protection. He said that "fear is believing that the devil has more ability than God. Fear is the opposite of faith."
Fear causes us to focus on the tactics of our enemy. Because we focus on the bad things that could happen, rather than the goodness and protection that God has shown to us time and again.
What Does The Bible Say To Do?
The more I thought about the message the more I realized that fear distracts us from the mission that God has for us and keeps us bound. There are places that God wants us to go. Things that God wants us to do. But if we choose to live in terror and respond in fear, we cannot live on purpose.
So I started researching what the Bible says about fear. There are more than 365 reference to fear, worry, and anxiety.
Here are three examples of what the Bible says about fear and how to respond:
Devote Yourself to Prayer
In Psalms 109, David explained to God that evildoers had:
lied on him
attacked him without cause
and returned his friendship, with accusations
After he finishes explaining the situation, here's what he says: But I am a man of prayer.
I love this Psalm, because David keeps it real. He even asks God to rain down curses and repay their wrongdoing—in verses 6-20. But he closes the Psalm by asking God to help him and show mercy, so that his enemies will recognize the power of the Lord.
When we are in a relationship with God, like David, we can tell God how we really feel and he will comfort our hearts even in the midst of trouble. Prayer is our most powerful weapon and we should never respond in fear.
Listen to the Voice of God and Obey
In I Samuel 3, the Lord calls Samuel. The story of him mistaking the voice of God with the voice of Eli is a classic Sunday school lesson. But something critical happened after he began listening.
The first thing the Lord tells Samuel is all the horrible things he is going to do to Eli and his sons because of their disobedience. And Samuel feared (I Samuel 3:15). Imagine the terror of having to tell your mentor and sole caregiver that the Lord was getting ready to wipe out his entire family. Despite that fear, Samuel obeyed and told Eli what the Lord said.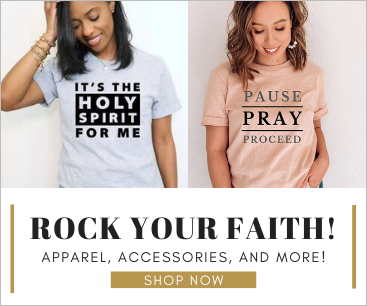 Even when we are afraid of the outcome, we must listen to the Voice of God and obey no matter the consequences. Because we should never respond in fear.
Bring Peace on Earth
Every day that we turn on the news, we are reminded that peril surrounds us: Paris, Mali, Florida, and Nigeria etc. (I could go on and on). Sometimes, I just want to hide in my home and pray: fix it Jesus!
But that's exactly what the devil wants me to do. Because if we, as believers, hide then who is going to bring love, joy, and peace to the world when it needs it most?
Joshua 1:9 commands us to "Be strong and courageous. Do not be afraid; do not be discouraged, for the LORD your God will be with you wherever you go."
So in the midst of terror, In the midst of violence, and in the midst of uncertainty we should not respond in fear. Because the hand of the Almighty is with us.
What other strategies does the Bible give us for responding to fear?

Latest posts by Simone Boyd
(see all)