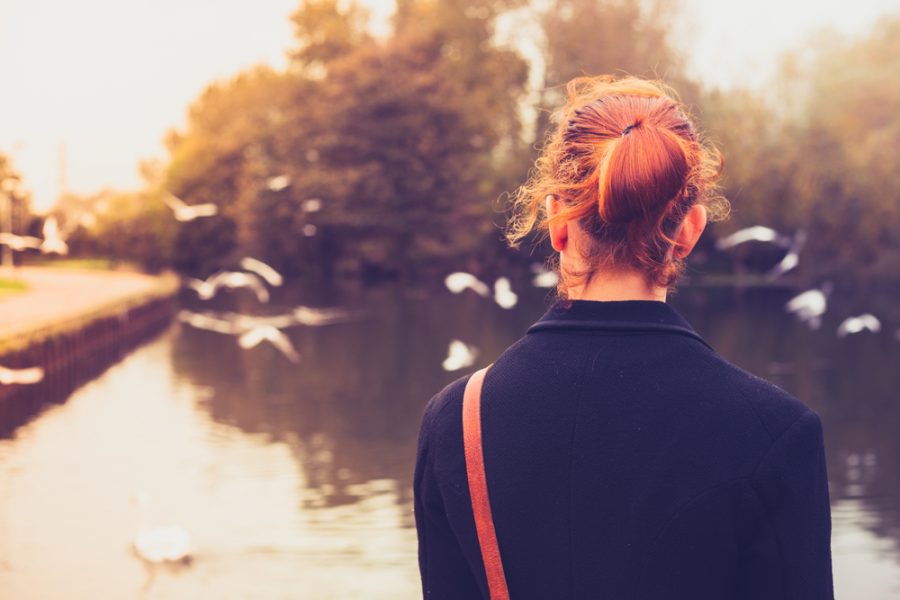 January 2013 started out as a rough year for me and my husband. We lost our first child due to a miscarriage and three months later we received a letter from our Landlord telling us she was not renewing the lease to the home we were renting because she decided to move back in. We only had three months to find a new home. We were devastated. What were we to do? We begin looking for a home and getting ourselves prepared to move out.
It seemed like every door kept shutting in our face. God began to take us through what I call, "A Journey of Faith" so we could trust Him more through the various tests and trials we went through.
Before He could use us for His glory, there were things in our lives particularly mine, that had to change. This process brought about deliverance from mindsets, attitudes, behavior and thoughts that weren't reflective of God. There were three major things we had to do in order for God to move in our lives.
Here are 3 Things you should do when your faith is tested:
1) Trust God
My focus was not on God at that time and it begin to show. My attitude begin to change for the worst and I became bitter and unpleasant.
I knew that God would make provisions for us because He said in Philippians 4:19 that, He shall supply all our need according to his riches in glory.
God's provisions were made and he was definitely supplying our needs. God desired to take us somewhere through this journey of faith; however, I allowed my selfish wants, desires and my plans get in the way which ended up blocking the blessings God had for me. My actions started to affect my marriage and it seemed as if nothing was going right in my life.
I begin to lose hope and faith in God because he wasn't answering my prayers the way I wanted him to. It took me awhile but I repented to God and through prayer and fasting with my husband, I begin to let go of my desires and move according to God's plans for our lives. Trusting God initiated our faith to be able to see through spiritual eyes what we could not see nor understand naturally.
We are instructed in Proverbs 3:5-6 to "Trust in the LORD with all thine heart; and lean not unto thine own understanding. In all thy ways acknowledge him, and he shall direct thy paths." My husband always tells me, "God left out the details so we can grow". When we look at the story of Joseph, God showed him the end of the story but not the process of how he was going to get there. Joseph put his trust in God and knew he would bring him out one day. Trusting God produces the faith we need to proceed.
2) Have Faith
I realized through our Journey of Faith, that God 1) loves and cares deeply about us and 2) He closed every available door and window so we can completely depend and have faith in Him. God's desire is to do exceedingly abundantly more than we could ever imagine! But we must have faith.
Hebrew 11:1 states, "Now faith is the substance of things hoped for, the evidence of things not seen."
God has so much for us that we just don't have the ability to comprehend. A mustard seed is so tiny it can fit on your fingernail. That's all it takes to move the mountains out your life. Why a mustard seed why not a watermelon or a pumpkin? Even though the mustard seeds were typically 1mm-3mm (1/8 inches), it very produced large trees rather quickly.
God knows our ending from our beginning which is why He encourages us to just have faith in Him and believe all things are possible. When we can trust God and have faith in him and his word, we can genuinely praise God because we know, that He is working it out for our good (Romans 8:28).
3) Praise God
God spoke to me and my husband and told us to just "Praise Him". To be honest my first response was something similar to Sarah in the Bible. I didn't laugh but I didn't understand how praising God would change the situation. When we begin to Praise God in the midst of our troubles we are inviting Him in our trouble.
God inhabits the praises of his people as stated in Psalms 22:3. Praise puts the welcome sign in front of our problems allowing God to come in and have free course. Praise releases our troubles from our hands into the hands of God.
The bible says in 1 Peter 5:7 to cast all your cares to him because he cares for us. To cast is to release when you release something you are free from it.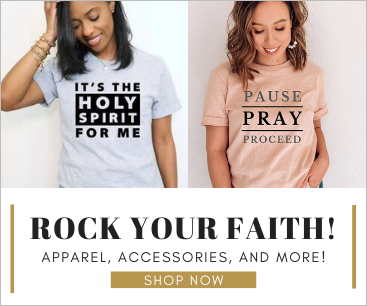 The situation may not change but you have because now you are free from it. When you put on the garment of praise, you are sending an eviction notice to the spirit of heaviness. God begins to dwell in your temple and darkness flees. Praising God is more than a command but it's a life jacket that keeps you afloat during the storms of life. The word "Praise" is mentioned over 250 times in the Bible. That speaks volumes of the importance of praise.
Praise is not based on emotionalism but rather sincere adoration and gratitude to our Lord and Savior Jesus Christ for all he has done. When we keep a praise in our heart and on our lips, there would be no room for the devil to come in.
This is why David who was a man after God's own heart said in Psalms 34:1, "I will bless the Lord at all times and His praise shall continually be in my mouth."
My husband and I are still traveling our "Journey of Faith" and though we are now closer to "promise from God", we have an inner peace in our hearts knowing that God is with us, directing our steps as His word lights our path. Our Journey may not be understood by many and sometimes ourselves but we know God is in control. As we wait patiently for His glorious unfolding of His promises towards us we continue to serve Him and His people. We continue to love and embrace each other through the rocky roads of the Journey. It is our desire to be used by God, an empty vessels for his kingdom work. We are honored yet humbled that God would find us worthy to be used by Him.
The next time a trial comes your way, remember to always trust, have faith and praise God.

Latest posts by Saviela E. Thorne
(see all)