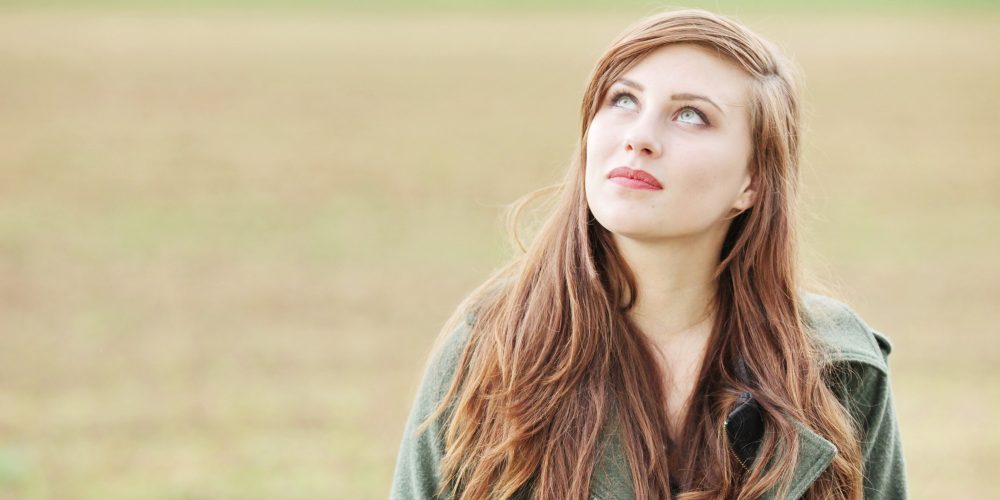 Troubling times have a way of making us doubt the things we know to be true. There have been times when I was in so much pain day after day that I had to stop and ask myself:
"Does God really love and care about me?
Then why won't He heal my body?
Why won't He just make everything go right in my life?"
You may have asked similar questions such as:
"If God loves me why did He take my loved one away from me?
Why did He allow my child to die?
Why did He allow me to lose my job, God is omnipresent right?"
Unfortunately I do not have the answers to these questions but I do have the Word of God that brought peace to my broken and contrite heart when I was going through these trials.
Here are 5 things you should remember when you doubt God's love:
1) He died for you –
"For God so loved the world, that He gave His only begotten Son, that whoever believes in Him shall not perish, but have eternal life." – John 3:16
Think about it, out of all your friends and family is there one person you know will give up their life for you? Jesus died a very gruesome death on the cross because He loved us just that much. Life is so precious and for God to give up his only son, Jesus Christ, for us speaks volumes of the love that He sincerely has for each and every person. He has no respect of person, He loves us all. The greatest part about God's love for us is that, NOTHING you do or say can separate His love from you.
2) He gave us His Holy Spirit to comfort us.
"And I will pray the Father, and he shall give you another Comforter that he may abide with you for ever." – John 14:16
When we go to a wedding or a special event we tend to leave with something called a favor to remind us of the occasion. As it is naturally so it is spiritually, Jesus left his Holy Spirit to comfort us and to be there with us in those moments when we feel as if we can not continue on. There have been times when I was so down and out and out of nowhere, a song or a word will come out of my Spirit and immediately encouraged me. For those who have not received the Holy Ghost, open your heart to Jesus today and allow the Holy Ghost to come into your heart and fill that empty dark whole in your heart. Allow His presence to be the much needed comfort you need right now.
3) He knows all and he is working out for our good. –
"And we know that all things work together for good to them that love God, to them who are the called according to his purpose." – Romans 8:28
Do you love God? Do you believe you are called according to His purpose? Then what you are going through right now is for your good. I know you maybe thinking, "how can this pain and suffering I'm going through be for my good?" I can only speak for myself but when I am going through my challenging times I write about it in hopes to encourage others. I may not understand everything because His thoughts are not my thoughts neither are His ways my ways. These are the special times that we have to utilize our faith and trust and believe that whatever it is that we are going through right now is not in vain but there is purpose a greater purpose that will one day be revealed.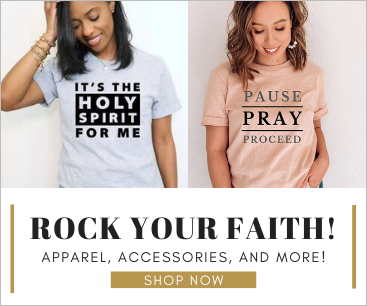 4) We are his children. –
"For you did not receive the spirit of bondage again to fear, but you received the Spirit of adoption by whom we cry out, "Abba, Father." The Spirit Himself bears witness with our spirit that we are children of God." – Romans 8:15-16
We have been adopted into the body of Christ we are His children and He is our father. Just as a natural father loves and cares deeply for his children so does our heavenly father. If you did not grow up with a fatherly figure you now have hope because Jesus is now your heavenly father. He only wants the best for His children and He promised to be with us, as He was with our fathers. We don't have to worry about Him skipping out on us or abandoning us. He will always be there for us.
5) What you are going through is not just for you.
"For I reckon that the sufferings of this present time are not worthy to be compared with the glory which shall be revealed in us." Romans 8:18
We are not always going to understand why we are going through what we go through but I will say this: we can rest assured that there is a reason. I shared in a recent article I wrote that the painful miscarriage I went through ended up birthing my purpose in writing. I found it to be therapeutic to write and through my writings, not only was I healed, but through my suffering I was able to encourage and comfort others.
No matter what you are going through right now, know that GOD LOVES you and He cares about you to the point that He knows the numbers of hairs on your head. The next time you feel down and discouraged through life's trials and tribulations know that God feels your pain. He is touched by everything you are going through and His love will NEVER FAIL.

Latest posts by Saviela E. Thorne
(see all)