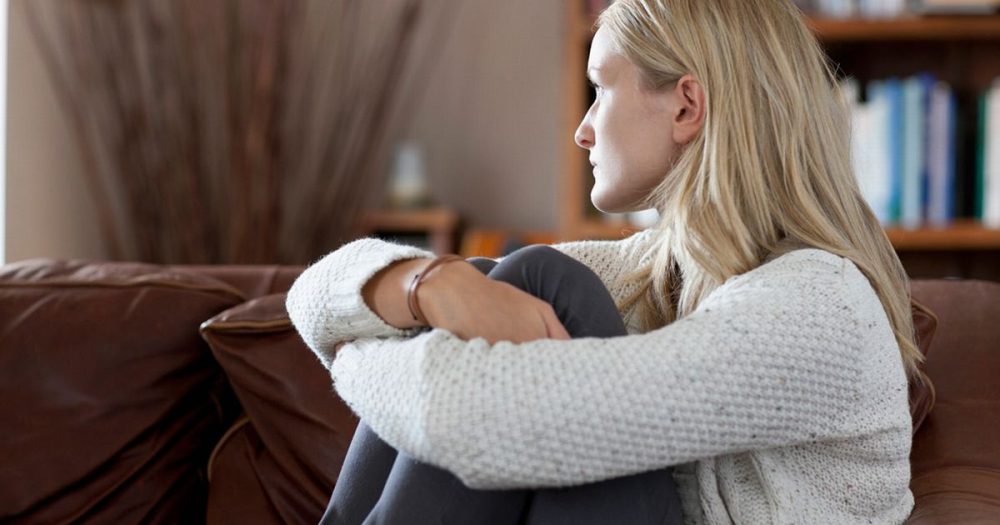 Finding peace when your prayers go unanswered can be hard, but you must remember not to let your feelings get more powerful than your faith.
God is sovereign. He can permit something to happen, just as fast as He can prohibit it. Every hard circumstance that finds its way to me, God was already aware and signed off on it.
Can I be real? I am upset and disappointed that God permitted certain hardships to enter my life recently. These challenges have been heavy, burdensome, anxiety-producing, and strenuous; they have caused me to doubt my faith and doubt myself– and I'm ashamed to admit, doubt my God.
And though God promises that I won't smell like the fire after I come out (Daniel 3:27)– can I just be frank? I just don't want to go to, let alone through, the fire. I don't want to be uncomfortable and I don't want to endure the hard stuff. But I am well aware that coasting is not the Christian experience.
God is speaking to me even in His silence. There is bitterness in my heart because the very prayers that are going unanswered for me, Jesus is blessing the people around me with those very same things.
Genuinely, I am happy for their answered prayers. But there is a frail, human part of me that wishes that I could participate in the glory too. It's a complicated feeling to wrestle with–to pray on behalf of people, and watch them get blessed, while you wait on yours.
My loved one thanked me for being her wise counsel, as she shared some amazing news that we have been believing God for, for months… but my wise own counsel couldn't get me out of my spiritual and emotional fatigue.
For everything there is a season, and a time for every matter under heaven. (Ecclesiastes 3:1)

Have you ever been there? Seeing others plan their baby-shower and you just miscarried. A loved one gets an exceptional job offer, and your contract for work is about to expire. News of an engagement on your Instagram feed, yet you are on your knees still trying to piece your broken heart together. Financial roadblocks, yet your unsaved friends are living lavishly and taking the trips you desperately need. To watch someone else's mother go into remission, but yours passed away from the Cancer. Being someone's advisor, but lacking your own.
That's rough. I would imagine many spiritual leaders experience this dichotomy of filling others, sometimes from a place of emptiness and brokenness themselves.
God pays close attention to our hearts and our disposition in those moments, where we feel let down, forsaken, abandoned and forgotten.
We must actively remember not to let our feelings get more powerful than our faith and His Word that clearly directs us: "Let your conduct be without covetousness; be content with such things as you have. For He Himself has said, "I will never leave you nor forsake you" Hebrews 13:15.
So, if you're like me and you're going through some battle that you wouldn't choose for yourself, I encourage you to lift up the prayer below, knowing that He is good, even when our circumstances are not.
Our Prayer:
Dear Heavenly Father,
Your Word is Your bond. Forgive me for focusing so much on the problem, that I have lost sight of You, Your Truth, and Your Goodness.
God, I bring to You my hurt feelings and my disappointments, for You know them all already.
Lift every spirit of envy and jealousy that I may be internalizing. Thank You for blessing those around me–it encourages me that You are indeed in the neighborhood.
Lord, this problem I am facing is consuming but it isn't bigger than who You are.
Give me the grace, the power, and the willingness to go to and through this fire, for I know I won't come out defeated.
Show me what it is that You are trying to reveal to me in this season. Forgive me for every time I miss the lesson.
Be with me. Make Your Presence known to me. Help my unbelief and grant me peace in the midst of the wait. Thank You for replenished joy and a new perspective.
In Jesus' name, I pray.
Amen.
Latest posts by Sophia Vilceus
(see all)