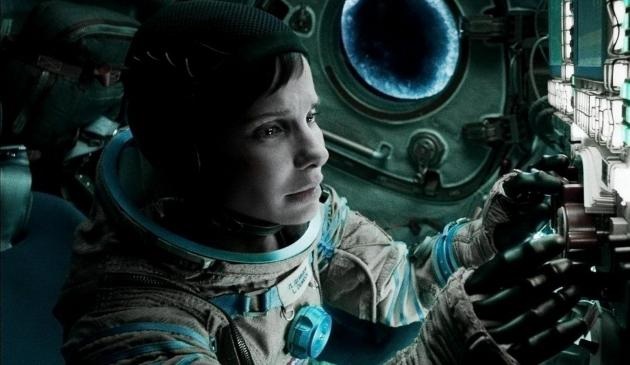 'Gravity' is a film about a female astronaut (Dr. Ryan Stone) and her race against time to make it back to Earth after an interstellar catastrophe kills her crew members.
It is one of the best woman empowerment films this decade. Definitely, it is a cinematic masterpiece in regards to film technology. Whether this was deliberate on director/writer Alfonso Cuarón's part or not, he created one of the best faith films in years. Gravity means the heaviness, the weights and pressures that exist on earth. The film explores the spiritual theme of the gravitational pulls within one's life to believe and to have faith in the impossible, even for the lost and faithless.
Without giving the story away, Sandra Bullock's character is the lone survivor in space. Everything that can go wrong has, and she is all out of options on how to get home to Earth. She admits her lack of faith and limited experience in the church. Accepting her doomed fate, she knowingly asks a stranger who is unable to hear her request to pray for her because she does not know how to pray for herself. Unknowingly, she ends up doing just that – praying.
The film shows that it not about how you pray to God, but that you just pray…talk with a sincere heart (Hebrews 10:22). He just wants us to commune with Him and bring to Him our desires of hope and fears of hopelessness. When we are at our weakest and have given up on any believable deliverance from our situation, He will be our strength and guide us through our blinding despair to safety. Whether it is your first time praying or your one thousand and first time, God answers prayers.
I know it is just a movie, but God answered Dr. Ryan Stone's prayer and gained a new believer of His miraculous power to save those who desire to be saved spiritually.
Do you remember one of your first prayers to God that He answered for you?

Latest posts by The Praying Woman
(see all)