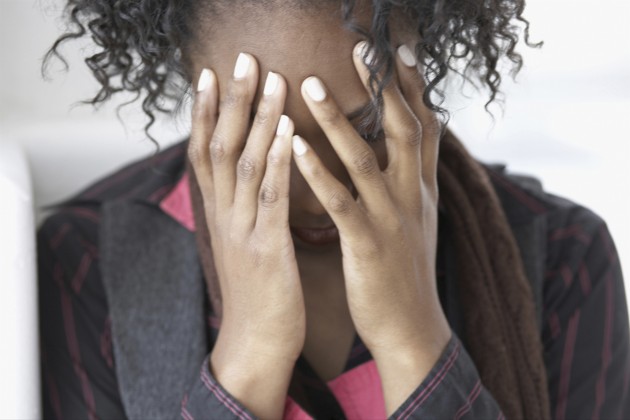 What do you when you're in a season of nothingness? Nothingness means it feels like there is literally a drought in your land.
The valley and leaves are dry and there is no rain. You're wondering " when is the rain coming Lord, will I die of thirst in this land and have you forgotten about me God?
That job you are trusting God for, The husband you are praying for, to start a family, or your dream house. You believe deep down in your heart that God can do it yet it all seems so far away.
The enemy is showing you it is out of sight. He's showing you false pictures of doubts that you can't have it. I honestly believe doubt is nothing but an illusion of the enemy to get people to give up in life.
I thought about how the Prophet Elijah must have felt in 1 Kings 18:41-46.
And Elijah said to Ahab, "Go, eat and drink, for there is the sound of a heavy rain." So Ahab went off to eat and drink, but Elijah climbed to the top of Carmel, bent down to the ground and put his face between his knees. "Go and look toward the sea," he told his servant. And he went up and looked. "There is nothing there," he said. Seven times Elijah said, "Go back." The seventh time the servant reported, "A cloud as small as a man's hand is rising from the sea. Meanwhile, the sky grew black with clouds, the wind rose, a heavy rain started falling and Ahab rode off to Jezreel. The power of the Lord came on Elijah and, tucking his cloak into his belt, he ran ahead of Ahab all the way to Jezreel."
Elijah did not allow what he was seeing in the natural to distract him from what he was confessing. He didn't allow the dryness of the land to dictate the outcome of his breakthrough. He continued to profess that there was a sound of rain coming even if he didn't see it or feel it. Rain was coming and he affirmed that by sending his servant to go look for it seven times.
I've learned that these are our toughest seasons as believers especially when we are doing everything that is required of us. We are praying, fasting, sowing and relying on God for directions. Yet the enemy will hit us with everything he has and will use others to come against us.
Even as Christians we're always going to experience these seasons.These seasons build your faith in God. They take your faith from a mustard seed to an actual muscle in your body that represents strength. These seasons are not happening to us but rather for us.
And after you have suffered a little while, the God of all grace, who has called you to his eternal glory in Christ, will himself restore, confirm, strengthen, and establish you. (1 Peter 5:10)
You may have been praying for change, for better, for more. Realize that this season is going to bring about that very change you have been praying for. Do not run from it. You've come too far to do that.
I need you know that you are not alone and God is always with you during this time.
He said in Isaiah 43:2 " When you pass through the waters, I will be with you; and when you pass through the rivers, they will not sweep over you. When you walk through the fire, you will not be burned; the flames will not set you ablaze."
God says that the situation you are currently in will not kill you. It will not over power you but you will overcome it.
You may be growing weary right now, but I declare that the thing you're facing will not defeat you, but you shall defeat it… in Jesus name! Your breakthrough is coming. DON'T GIVE UP!