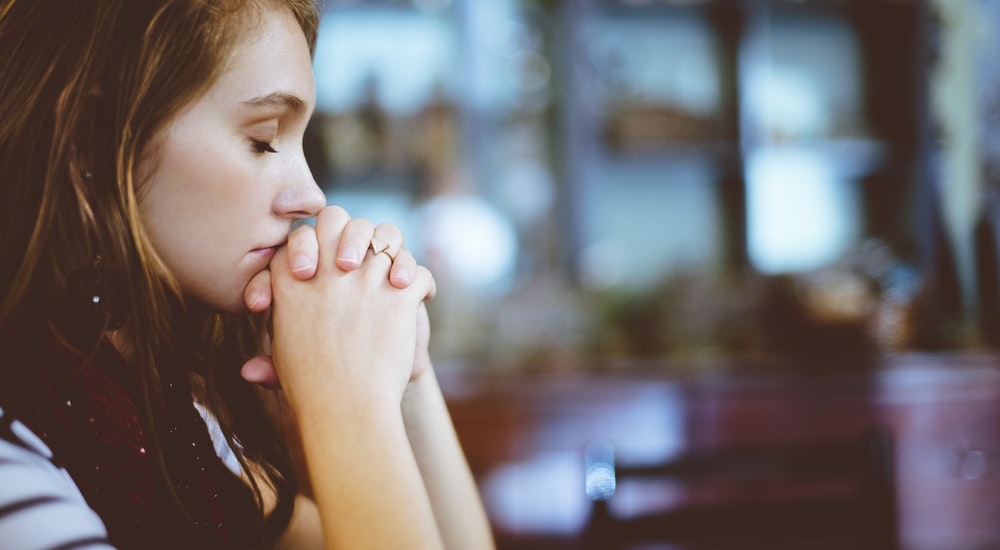 What do you do when you're feeling stressed out, overwhelmed, and want some "me time"?
Some indulge in their favorite junk food, drink their sorrows away , engage in impure sexual activities, spend hours on Facebook or Instagram, spend or shop impulsively, or sleep the day away.
For me, I would go on a movie binge! I would sit for hours and watch movie after movie so that I could escape from whatever problem I was facing at the time.
Not surprisingly, after my binge was over, my problem was still there and I felt worse than I did before I filled my mind with garbage.
We will always face overwhelming situations in life. Professors seem to take joy in giving tons of papers to write, the job is demanding, ministry can be overwhelming, relationships go on the rocks, there is never enough money, your children act like the energizer bunny, the laundry never disappears, and the list goes on. You get the point.
When hard times come, we just want to escape, even if it's just for a brief moment. Our first instinct is to please flesh. The culture today is ramping up the message for us to do as we please, follow our hearts, and indulge in whatever feels good.
There is a constant push to seek after "me time" and to cater to whatever you may be craving at the moment.
However,"Me Time" should not be about gratifying selfish desires. Instead, change it to be about restoring yourself in God.
When David and his men returned to Ziklag, they found their city burnt to the ground and their families taken captive. The Bible says that these men, along with David, lifted up their voices and cried until they had no more strength to cry. Then, David's own men turned on him and wanted to stone him.
Talk about an overwhelming situation! Not only was David constantly on the run for his life, but he was always involved in battle, sleeping in caves, trying to provide for those loyal to him and now his city was destroyed, and his wives and people taken captive. If there was anyone who had an excuse to indulge in self-pity and seek out "me time" it would be David. But what did he do?
1 Samuel 30: 6 – "But David strengthened himself in the Lord his God."
Instead of catering to his flesh, David turned to God. Despite the fact that he was weary from being on the run, distressed that his people were taken and his own men wanted to stone him, He took time to seek after his God.
He asked the Lord for guidance and for strength. God then gave him victory to fight a day long battle and retrieve every single thing that the enemy had stolen from him.
Imagine how silly it would've been if David (using modern conveniences) had said,
"Look, this is too overwhelming right now. After I sleep the rest of the day, I can deal with this." or
"I need a break from all this stress so I after some time on Facebook and watching YouTube videos, I'll have the strength to face this."
I know; it sounds absolutely ridiculous! But we're doing the same thing. The devil has taken people captive and is wreaking havoc in our homes, relationships, careers, and yet we have the audacity to cater to self instead of strengthening ourselves in our God.
In fact, we are stressed out because we don't make enough time for God. We can't make time to pray, be in God's Word or serve people, but we have time for things of the flesh.
Then we turn around and justify our time wasting habits by saying, "I'm stressed out. I need me time. I just need a break. God will understand."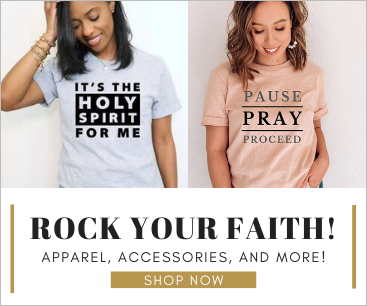 Christ however, has a better way for us to refuel and take a break,
"Come to me all you who are weary and burdened, and I will give you rest." (Matthew 11:28).
"He restores my soul. He leads me in paths of righteousness for his name's sake." (Psalm 23:3)
"Be still and know that I am God." (Psalm 46:10).
Here are 7 Godly Alternatives To Your Guilty Pleasures. Try these when you are feeling overwhelmed…
Read Scripture
Instead of grabbing your phone first thing when you wake up, grab your Bible and claim His promises. By reading His Word, you form a protective coat over your heart and mind so that you can face the day's challenges.
Prayer
When something is troubling you, talk to Him. Tell Him how you feel and ask Him what to do. Prayer doesn't just let God in on what you're going through, but it increases your faith in Him.
Make healthier choices
Replace junk with what is pure and holy. Throw out the junk food and replace with healthy choices. If you're tempted with movies that are not edifying, get rid of your Netflix account.
Listen to a Sermon
There are tons of Sermons online. Available by Podcast, YouTube, and most churches upload sermons to their church website weekly from their Sunday services. Check your local church.
Enjoy Nature
Spend time in nature. The heavens declare the glory of God. Spending time outside in nature is a sure way to relax and hear God's voice.
Call Godly Influences
Surround yourself with Godly friends. When stress kicks in, it's good to have friends who will pray with you and for you instead of leading you to indulge in selfish behaviors.
Get professional help
If you turn to alcohol, sex, drugs, pornography, or dangerous activities in order to "escape" your problems, seek God and seek professional help. Talk to someone you trust and start a war plan against the devil.
While sleeping, eating, social media, etc., aren't bad… if we turn to these things when we're stressed instead of finding restoration in God first, they will become destructive.
Again… "Me Time" should not be about gratifying selfish desires. Instead, change it to be about restoring yourself in God. May God grant us all grace as we seek to find peace in Him.

Latest posts by Felecia Datus
(see all)