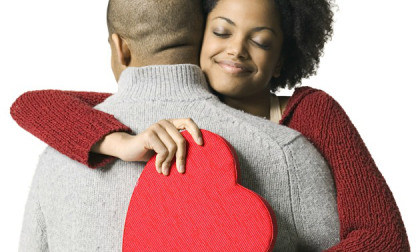 I'm not one to have a braggadocios spirit; but God has been so good to me and I have to share it with someone.
I've just completed my graduate degree a few days ago and I am now preparing to marry my best friend.
We women all love the story of Ruth and Boaz, but here is my story…
As most of you that follow my journey know, I lost someone very near and dear to me. My friend taught me a valuable lesson while he was here on earth; The true value of forgiveness.
It was a tough time for me. Even though I surrounded myself around positive people who loved the Lord as much as I do.
During my painful grieving moment, I was starting to doubt that I would ever get married.
"For still the vision awaits its appointed time; it hastens to the end—it will not lie. If it seems slow, wait for it; it will surely come; it will not delay. (Habakkuk 2:3)
During the past six months of my life, I was praying and asking God to connect me to the heart that is meant to love me. But I still tried to do things my way. This resulted in disappointment after disappointment.
I decided to make a self- vow after I forgave my father. I vowed that I was not giving my time to emotionally unavailable men or people any longer. I found myself fully committed to God. I was reminded why I chose patience over not settling.
"Ask and it will be given to you; seek and you will find; knock and the door will be opened to you. For everyone who asks receives; the one who seeks finds; and to the one who knocks, the door will be opened (Matthew 7-7:8)."
The devil tried it! He lied and said I was lonely and I will be single forever .Waiting and being patient can be difficult in today's society that we are living in. The I want it (NOW) society.
I was reminded that I serve the most high God and my faith lies within Jesus Christ.
Ladies, I'm here to tell you to hold fast because God answers our prayers. He gives us three answers NO, NOT YET, or I HAVE SOMETHING BETTER FOR YOU. Waiting during the difficult times develops our relationship with God.
"One who has unreliable friends soon comes to ruin (Proverbs 18:24)."
When we wait during the hard times, just know that God is right in the trenches with us waiting. Delay Doesn't Mean Denial.
My modern day Boaz has been here all along, he has been present in my life during the most difficult times of my life. Although I had placed him in the friend zone, he never placed limits on our friendship or pressured me into anything that was unwarranted. He was there to pray for me when I couldn't pray for myself. He was a shoulder to cry on when there was no one else around to listen and most of all he respects me.
He reminds me daily why he chose me. He tells me how intrigued by my strength he is, my heart, and most of all… my faith in God. Although he and I are from two different cultural backgrounds, he accepts me for me no matter what my past looks like. He accepts my bruised heart , my flaws, but most of all he loves me for me .
I submitted all my burdens to God and became vulnerable with Him. Once I did that, God started to shift the atmosphere and then revealed my future husband to me.
"Love is patient, love is kind. It does not envy, it does not boast, it is not proud. It does not dishonor others, it is not self-seeking, it is not easily angered, and it keeps no record of wrongs. Love does not delight in evil but rejoices with the truth. It always protects, always trusts, always hopes, and always perseveres (1 Corinthians 13:4-8).
We are now preparing to form a union and change my last name and become one . So to my virtuous single praying women, just know " Delay Doesn't Mean Denial ". God's words are true .